Kateya art amerindien offers you its experience and passion in t he crafts of North American  Indians. We regularly survey the Navajo, Hopi, Zuni reserves and the Pueblos of New Mexico and Arizona in the Gallup area, Albuquerque or Santa Fe in the southwestern United States to find you the most beautiful jewelry as well as various authentic objects created by the Indians.
Fascinated by the beauty of the native american jewelry, since 2018 I'm making my own jewelry, all handmade in the indian art and my creations are life garanteed.
All our jewels are in Sterling Silver inlaid or set with fine stones such as Turquoise, Lapis Lazuli, Mother of Pearl and much more and are also stamped with the punch of the craftsman.
Dreamcatchers, pottery and sand paintings will be sent with their certificate of authenticity.
Whether you are a woman or a man, you will find your happiness at Kateya Amerindian art, you want sober jewels, without stones, no worries, we have what you need.We also have some old pieces dating from the 60s from "Pawn shops", pieces that have a history because carried by Indians.
Kateya art Amerindian wish you a pleasant moment on the site and do not hesitate to contact us for any information.
                                                                                                                       Anderson Koinva,Hopi Silversmith from Second Mesa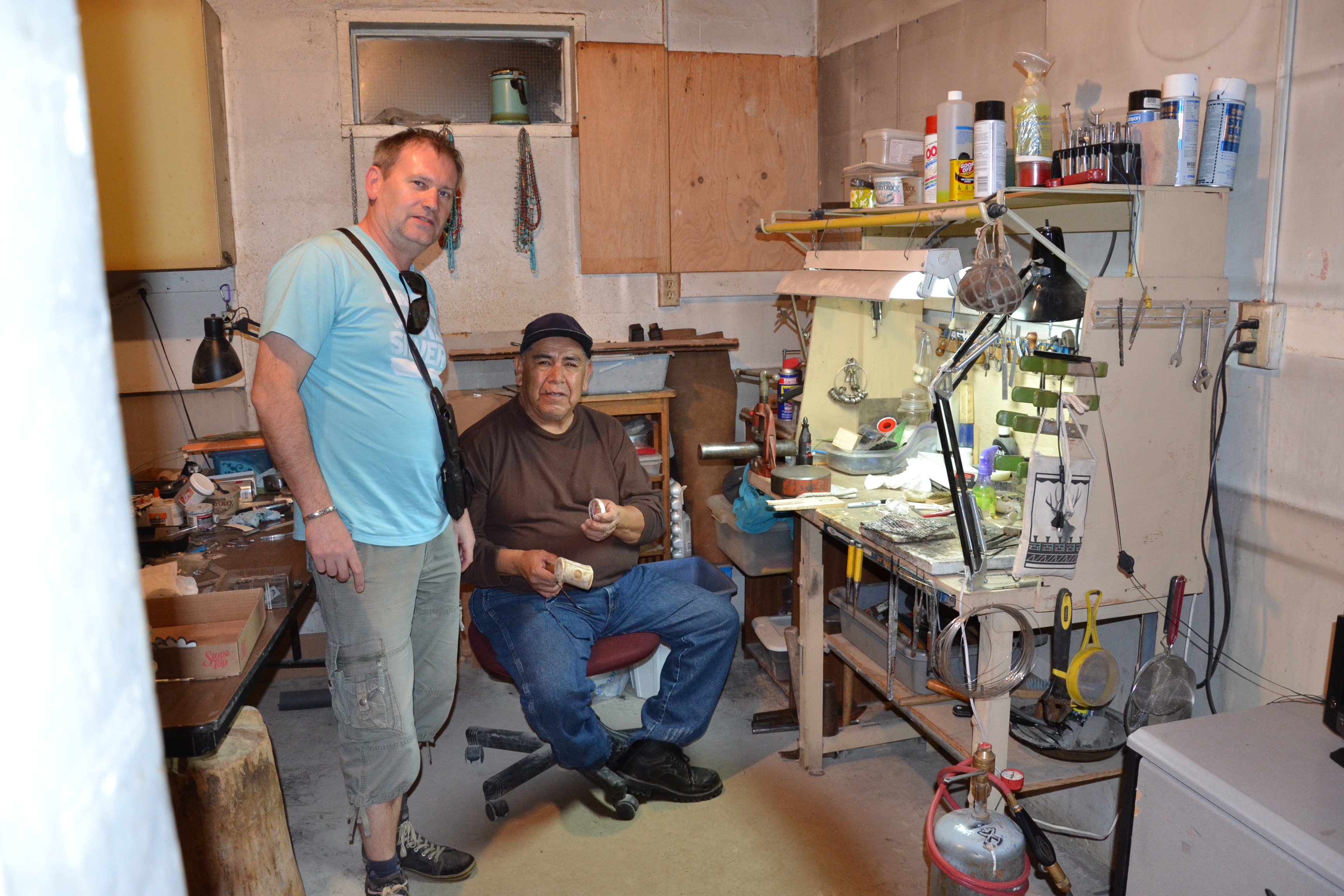 Enregistre
Enregistrer
Enregistrer
Enregistrer
Enregistrer
Enregistrer
Enregistrer
Enregistrer
Enregistrer
Enregistrer
Enregistrer
Enregistrer
Enregistrer
Enregistrer
Enregistrer
Enregistrer
Enregistrer
Enregistrer
Enregistrer
Enregistrer
Enregistrer